Details

Published: Friday, 09 August 2013 22:59
Hits: 9119

The Motorola RIZR Z3 by T-mobile is a lightweight, fairly priced, stylish device. Weighing in at just under four ounces, while still a slim phone, the RIZR Z3 is a bit sturdier then the RAZR phone. Its added thickness provides a greater sense of reliability, and its front sliding mechanism is trendy and makes the phone's options more readily available, but in doing so, it also leaves the face of the phone subject to the hazards of daily life.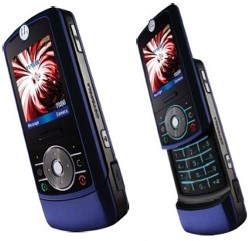 The RIZR seems streamlined for active use, with a quick capture button on its side for the phone's two mega-pixel camera, easily accessed volume controls, and smooth, functional voice dialing. The phone's media player loads quickly, but its speaker is a bit lacking, wavering against the competing sounds of a busy life.
The thumb grip on the phone provides an easy way to slide the phone open and shut without putting your prints all over the screen. The screen itself is more vibrant then many of the past Motorola models, featuring a 262,000 color display. The RIZR Z3 is packed with common features such as blue tooth, speaker phone, and video-recording. It is also fully equipped with Mini USB and Mini SD capabilities.
Like most phones, the RIZR is far from perfect. The front primary buttons are a bit small, and are easily scratched up. The central circular button is little more then a flimsy piece of plastic glued onto its active surface, and the S.I.M. card is a lot more difficult to remove then your manual will suggest. Still, the RIZR is sleek and affordable, with its problems being less than dire.
All in all, we give the RIZR Z3 a thumbs-up as the most attractive and functionally streamlined phone of the RAZR, KRAZR, RIZR family.